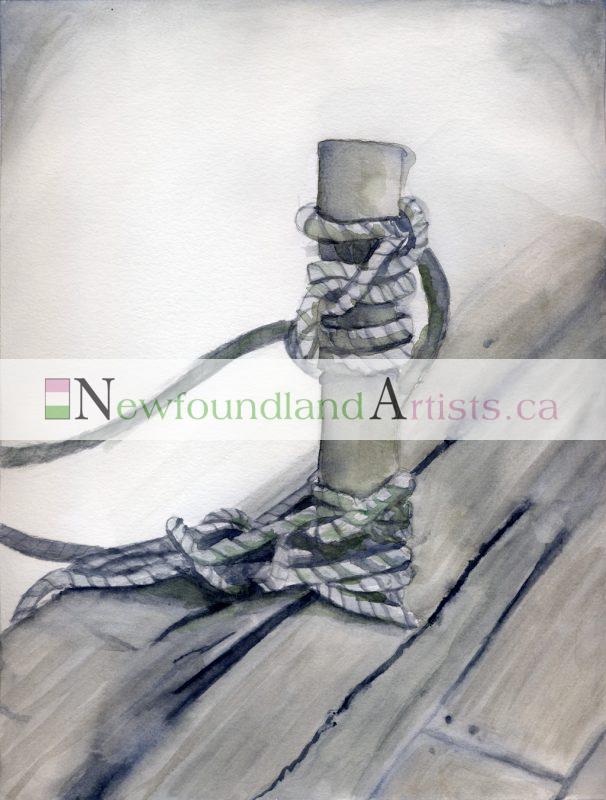 Title:
Safely Moored
Product ID:
NA-3-68
Artist:
Emily Jenkins
Original Artwork Medium:
For centuries, the people of Newfoundland have been dealing with the dangers and uncertainty of life as fishermen in the North Atlantic. For the fishermen themselves, the work was hard and very physically demanding; for the families left on shore, the waiting was hard. The sight of the boat moored at the wharf was a welcome sight as it meant the men had returned safely once more.
Order Now!
Please Note: This print is available in custom sizes including large format. Please inquire about pricing and shipping rates.