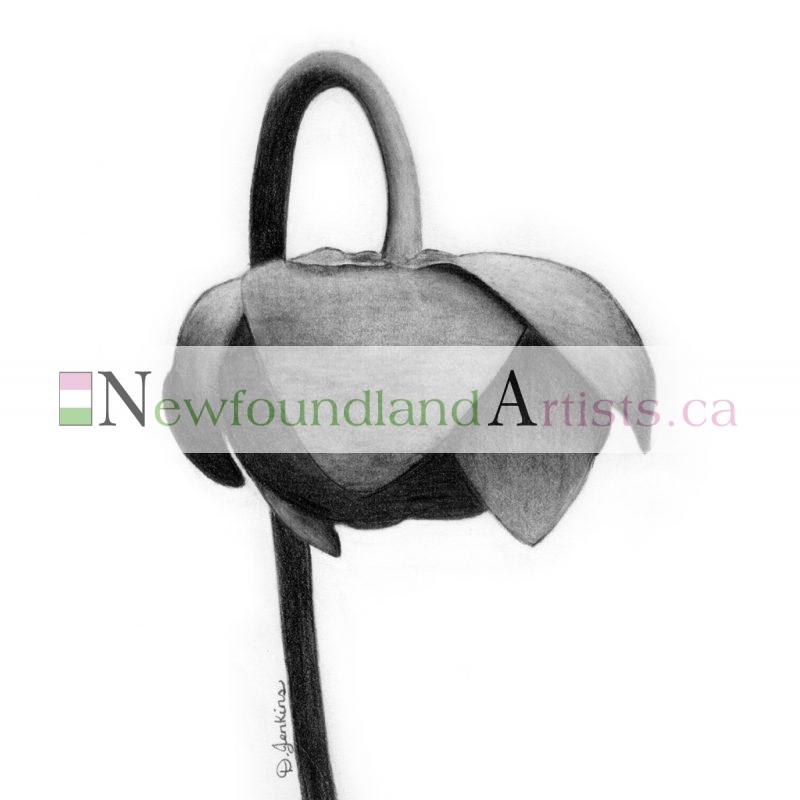 Title:
Pitcher Plant
Product ID:
NA-2-24
Artist:
Darlene Jenkins
Original Artwork Medium:
Chosen as the provincial floral emblem of Newfoundland in 1954, the pitcher plant (Sarracenia purpurea) thrives in poor soil and is symbolic of the true Newfoundland spirit – emanating beauty and strength in the face of adverse conditions.
Order Now!
Please Note: This print is available in custom sizes including large format. Please inquire about pricing and shipping rates.