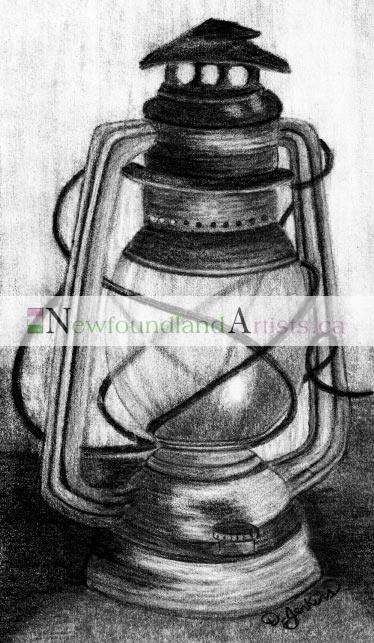 Title:
Light the Way
Product ID:
NA-2-39
Artist:
Darlene Jenkins
Original Artwork Medium:
Oil lanterns like this one were used by many outport Newfoundlanders for a long time while they waited for "rural electrification" to be complete. Newfoundland's population was distributed over a large area and therefore running power lines from hydro stations was very difficult and costly. It was not until the early 1970's that everyone on the island had access to
electricity; until then, they had lanterns to light the way.
Order Now!
Please Note: This print is available in custom sizes including large format. Please inquire about pricing and shipping rates.