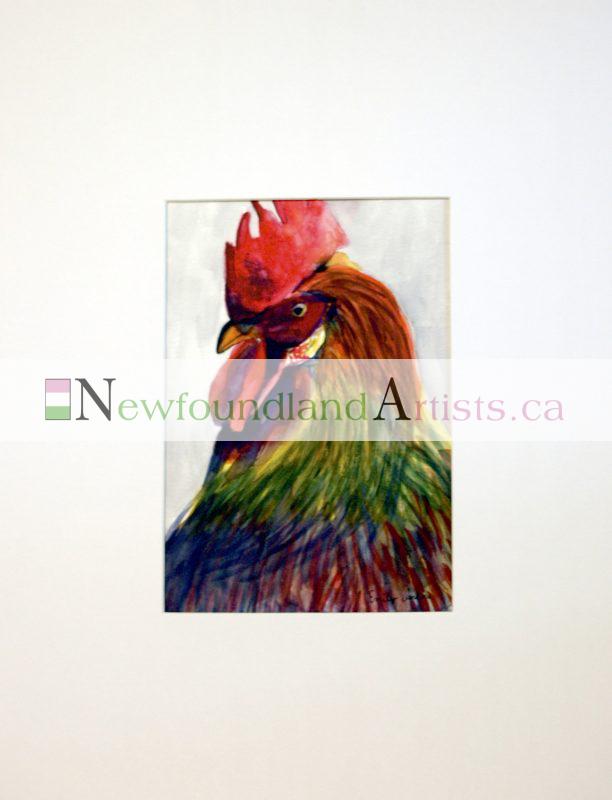 Title:
Good Luck Rooster
Product ID:
NA-3-72
Artist:
Emily Jenkins
Original Artwork Medium:
The traditional Newfoundland kitchen was the heart of the home, functioning as both a gathering place and a place to cook/eat. It was a practical space and not often adorned with decorations. One exception however might be the presence of a colourful rooster. Whether it was adorned on a plate or a picture on the wall, the rooster was believed by many to bring good luck. These good luck rooster items were often passed down from generation to generation.
Order Now!
Please Note: This print is available in custom sizes including large format. Please inquire about pricing and shipping rates.