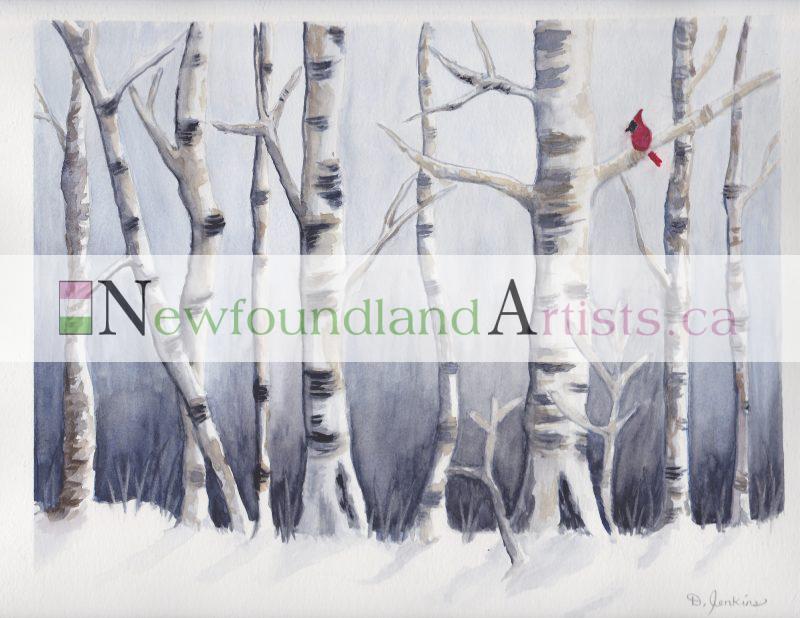 Title:
Amongst the Shadows
Product ID:
NA-2-44
Artist:
Darlene Jenkins
Original Artwork Medium:

While the woods can appear bare and bleak through the shadows of winter, one can still find beauty and brightness in the trees themselves and in the wildlife that call them home.
Order Now!
Please Note: This print is available in custom sizes including large format. Please inquire about pricing and shipping rates.